EMF Jewelry Collection and EMF Frequency Discs
Enjoy reviewing our line of EMF protection devices and EMF Jewelry. Whether you are looking for personal protection or products to neutralize EMF and ELF radiation products and know that with whatever product you choose, you will experience improved ability to concentrate, reduced fatigue and stress, more clarity and sense of well-being, a lighter body and increased level of energy.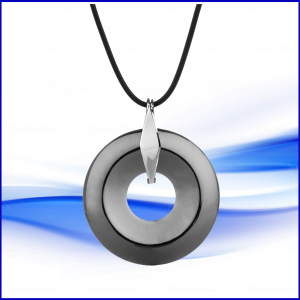 By wearing the emf jewelry Pendant around your neck you create a safe cocoon, which neutralizes all inbound, possibly hazardous information. If you are wearing the Pendant it protects you, no matter what is directed towards you, be it EMF, ELF, high frequency or fluorescent lighting, computer monitor radiation, a television, microwaves etc. You will not be negatively impacted by that information because the zero point technology has transformed it before it gets to you. It has combed it out, if you will, and created order out of chaos.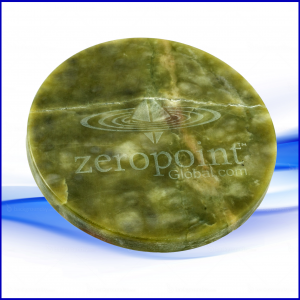 This is easily demonstrated with kinesiology, a simple muscle test. Itís impressive to experience the results of a test like this. Put yourself in front of a microwave oven or a computer screen and hold your arm straight out to your side. Have someone apply pressure above your wrist while you try to resist. When your energy field is being compromised, your brain is unable to effectively communicate to the muscles. You will be unable to resist the pressure being applied to your arm and it will weaken. Then put on the zero point technoogy EMF Pendant and perform the same test. You will experience a very noticeable difference in your strength.
We've kn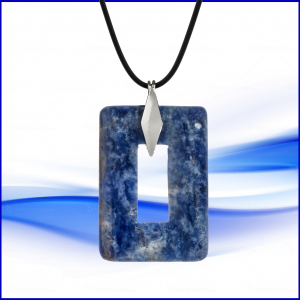 own for years about the damaging effects of random and erratic electrical and radio waves in our environment (just think of the higher incidences of cancer and stillbirths for folks living near high tension wires and electrical power plants). Every day, our health is threatened by the electromagnetic fields (EMFs) that surround us. But until now the remedies have been costly. In fact our former supplier has changed hands and raised prices - exorbitantly so.
That's why we've been on the hunt for quality jewelry and frequency discs which work by helping to neutralize and block EMFs by giving you a emf jewelry shield while working with your own bodyís electrical system. Your electrical system is your natural protector and keeps your body functional. You will experience less stress and more energy by the balancing and stabilizing effects of these amazing emf pendants and discs..